JULY 15, 2022: We had so much fun seeing everyone at the CBA-Community Bankers Association of Kansas Annual Convention! Thanks to everyone who stopped by our RESULTS Technology booth. Also, we had a great time at the live auction, and thank you to everyone who bid on our "Geek for a Day"!
Congrats to Jeff Caudle from Union State Bank for winning our "Geek for the Day!"
About RESULTS Technology
RESULTS Technology is a family-owned, award-winning provider of managed IT infrastructure, compliance & cybersecurity services to the community banking industry. RESULTS provides fully outsourced or supplemental technology services, layered cybersecurity services, backup & business continuity, disaster recovery testing, audit and exam support, employee phish training, multifactor authentication, and more. RESULTS has been helping community banks reduce risks and achieve operational efficiency more since 1997.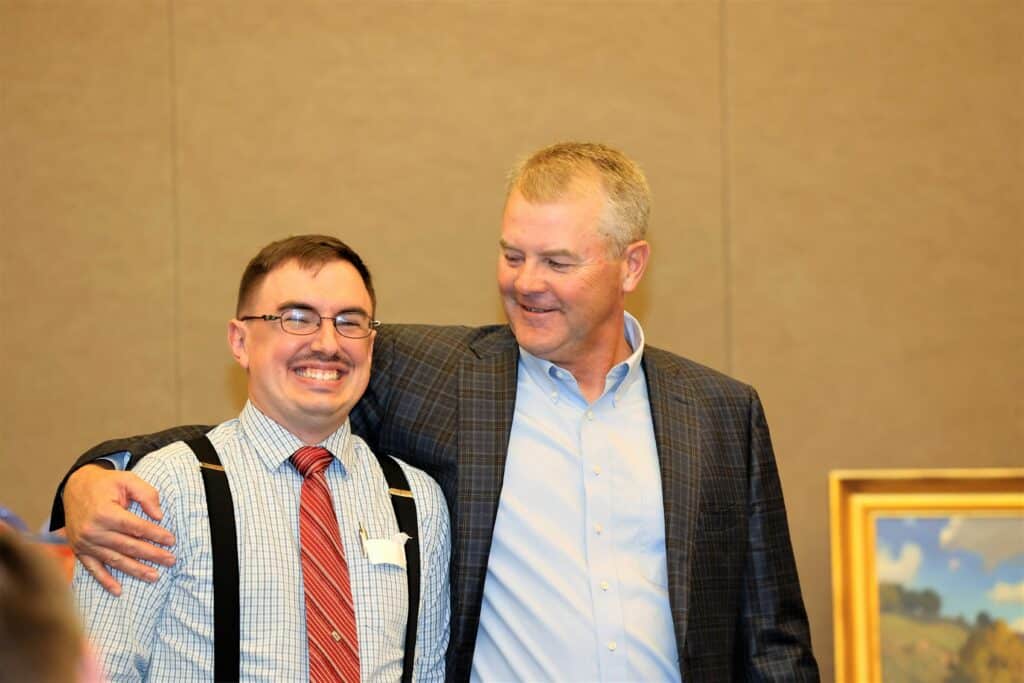 About CBA
Founded in 1978, CBA represents Kansas community banks located in small rural and urban areas across Kansas. CBA collectively creates value for Kansas community banks through advocacy, education, and services for the benefit of their customers and the communities that they serve.