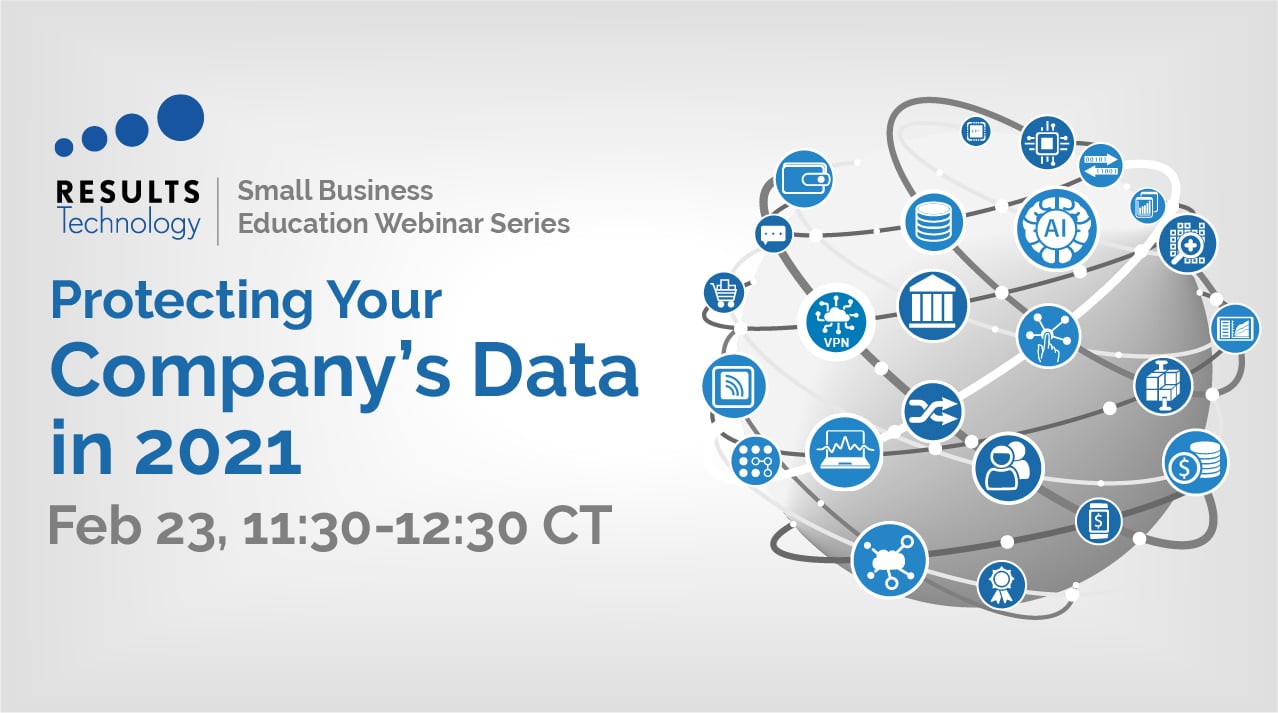 Cyber criminals have stepped up their game. 2020 was the most active year ever for cyber attacks, and small businesses were low-hanging fruit. Don't be the next statistic.
If you own or manage a small business, join RESULTS Technology at our next Small Business Event as we present Protecting your company's data in 2021. Our guest speaker, back by popular demand, will be Mr. Geoffrey Jenista, CISA Regional Cybersecurity Advisor.
Register Now for the Online Event
What You'll Learn:
How to identify the processes and assets that need protection
How to protect your networks and data
How to increase your capability of detecting a cyber attack
How to respond to a cyber attack
The recovery process
Who Should Attend: This educational Small Business Event is perfect for business owners and management who need to know how best to protect their company's data. Come prepared to learn. Mr. Jenista will also have many free resources that companies can utilize to help guide them to a better security posture.
About the Speaker: Geoffrey Jenista serves as the Regional Cyber Security Advisor for Region VII (IA, KS, MO and NE) for the Cybersecurity & Infrastructure Security Agency (CISA), Integrated Operations Division. Based in Kansas City, KS, he supports the Department of Homeland Security's (DHS) mission of strengthening the security and resilience of the nation's critical infrastructure.
About RESULTS Technology: RESULTS Technology is an award-winning leading provider of proactive IT security and compliance solutions for small businesses across the Midwest. RESULTS Technology is consistently ranked as one of the best IT firms for the financial services industry in both Kansas and Missouri. For more information, visit https://www.resultstechnology.com