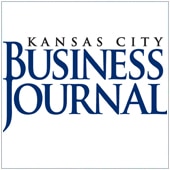 RESULTS Technology was named one of the top computer networking companies in the Kansas City Metropolitan area by the Kansas City Business Journal. RESULTS Technology was listed as the #7 overall. This is an increase of one spot higher than the ranking in 2012.
"Being named in the top ten is really special to us at RESULTS Technology", states John French CEO. "This is really an honor for all of our employees who have made RESULTS the right solution for over 15 years."
The Kansas City Business Journal compiles the comprehensive list each year, and not only releases it in the newspaper, but in the annual Book of Lists, which will come out at the end of the year. Companies were ranked by the number of certified engineers in the Kansas City area.
"Our commitment to our core values and delivering our solutions and service through these core values shows in our growth", said Patrick Murphy, EVP. "The rapid growth we have experienced this year and being able to support our clients is the reason for the top ranking. The team that works at RESULTS is top notch and gives our clientele that extra effort."
You can read more about this and other lists on the Kansas City Business Journal website.
To learn more about RESULTS Technology, visit www.ritanow.com.