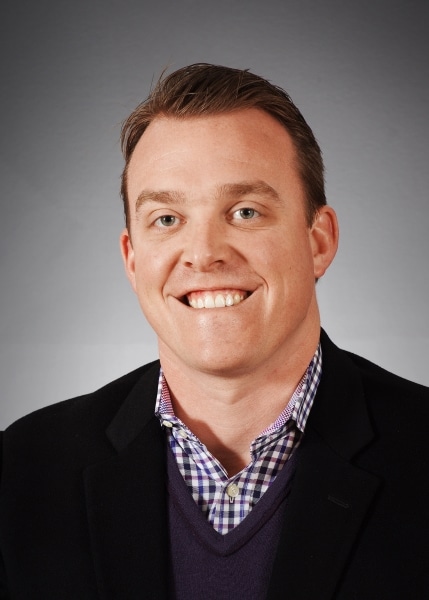 (Kansas City –ALSO ST. LOUIS, February 20, 2015) – Nathan Keller has joined RESULTS Technology, a managed technology services firm with offices in St. Louis and Kansas City, as Vice President of Business Development. 63005 63005
Keller comes to RESULTS Technology with several years of sales and business strategy development experience. Most recently he served as the director of business development for ATB Technologies where he was responsible for all sales activity including cold calls, networking, price negotiation and existing account development. Prior to that he served in a similar role for Contegix, a managed hosting and cloud computing company in St. Louis.
"We are pleased to welcome Nathan to RESULTS Technology's executive management team," said Patrick Murphy, President of RESULTS Technology. "Nathan brings to RESULTS a stellar track record of developing, implementing and executing sales growth strategies and consistently improving the performance of the sales organizations that he has managed. He knows what it takes to bring an organization to the next level and will bring that experience to RESULTS Technology's sales teams."
"RESULTS Technology is a well-respected company," added Nathan. "I'm excited to be part of the team and utilize my experience and one-on-one approach to providing top-notch service and support to customers in my territory. I've been immersed in the industry for many years and look forward to working with my customers to understand their technology needs and come up with a solution that best fits those needs."
Keller graduated from the University of Tulsa in business management and is on the Board of St. Louis Children's Hospital in St. Louis.
About RESULTS Technology
RESULTS Technology is a leading provider of proactive IT solutions for small and midsized businesses. Founded in 1992, our full-service technology solutions include RESULTS Information Technology Administration (RITA™), a family of Managed Services that provides our clients with the peace of mind that their network and the invaluable data it holds are properly maintained and secure. All of our services are delivered with a consultative approach and supported by our own in-house expert team of engineers. RESULTS Technology is one of only two IT companies in the region who have an SSAE16 certification. This certification is the gold standard for service organizations and ensures that our firm's controls have been strictly assessed by a third party auditor. Headquartered in Lenexa, Kansas, RESULTS Technology is consistently ranked as one of the best IT firms in both Kansas City and St. Louis. The firm was named one of the Top 25 Small Businesses in 2014 by ThinkingBigger Media. For more information, visit https://www.resultstechnology.com or call 913-928-8300.